Get The Basement of Your Dreams for a Price that You Can Afford!

CONTACT US TO DISCUSS YOUR FINISHED BASEMENT VISION
Finished Basement
Whether your current basement is concrete and exposed beams or a partially finished room, there is potential in every corner. Work with OnSite Solutions, serving Livonia, Detroit, and the surrounding areas, to develop a plan for your finished basement that will make it a lived-in and loved room in your home.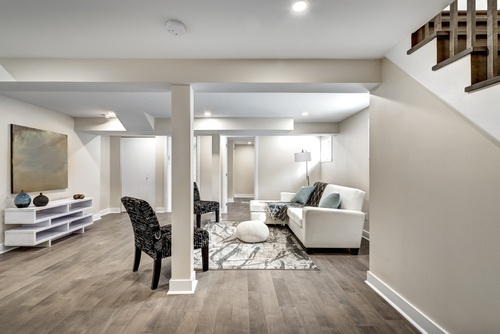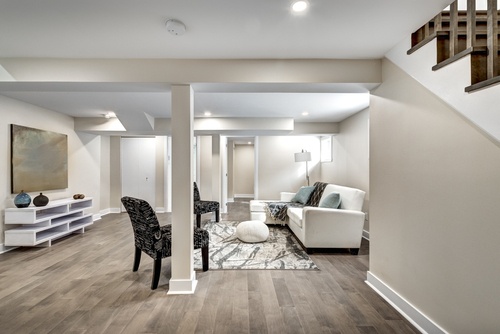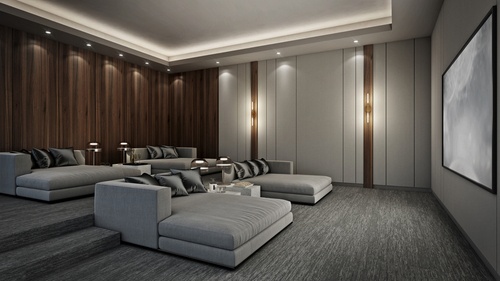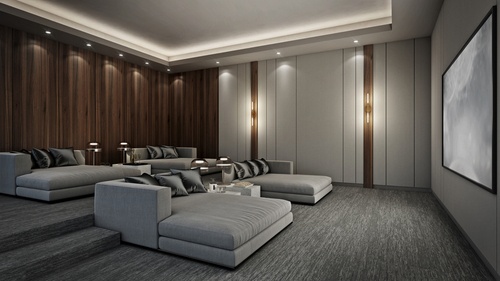 Designing a Finished Basement Remodel
OnSite Solutions prioritizes the details. We review the unique layout and characteristics of your space – as well as your goals for how you plan to use your basement – to ensure that every nook and cranny is addressed. Our 3D designs show the amazing transformations that can happen in a lackluster space.
We will discuss everything on your wish list so you can see what's possible for your space and your budget, including:
Sliding doors
Movable screens
Half-wall dividers
Built-ins
Bedrooms
Soundproofing
Theatre room
Recessed lighting
Mini kitchen/bar
Fireplace
Laundry room
Half or full bath
Closets
Exercise room
Basement Flooring
Every type of flooring has pros and cons when it's installed in a basement. Your elevation, whether you have a walk-out basement, and your intended purpose for this area of your home will impact which type of flooring is best.
Carpeting – warm and cushioned but susceptible to moisture
Cork – eco-friendly but susceptible to moisture
Ceramic tile – durable and water resistant
Sheet vinyl – cost-effective and water resistant
Engineered wood – excellent sound absorption
Laminate – waterproof and cost-effective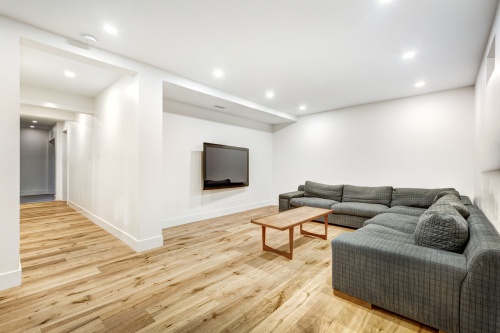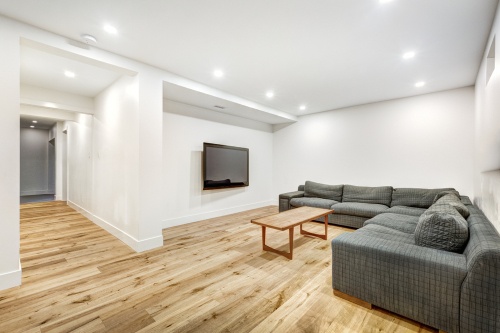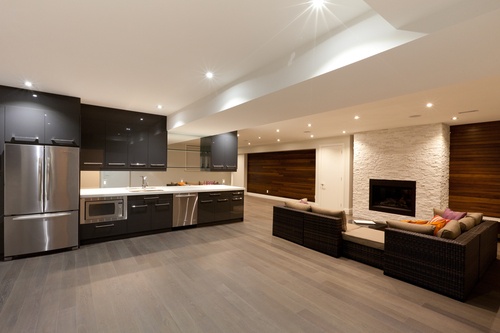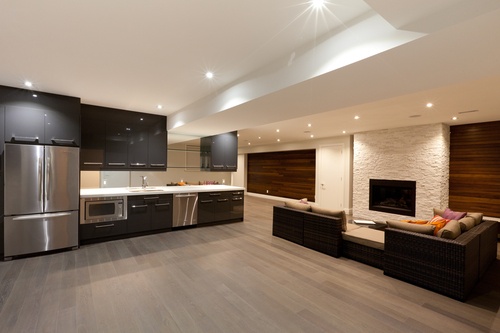 It's All in the Details
Whether we are starting from scratch or transforming what you already have, your basement can be the space you've always envisioned.
Framing and drywall is one aspect of the job, especially if you're adding in closets, a bathroom, a bedroom, or any other smaller spaces. But then it's time to make things look good and that means:
Finished carpentry
Light fixtures
Cabinets
Countertops
Paint colors of your choosing
3D Design for Basement Remodel
When you work with OnSite Solutions, you can rely on one company to handle your entire basement remodel. From installing drywall to upgrading the bathroom, designing custom built-ins to adding an extra bedroom, we have you covered through the entire job.
You can rely on our professional, thorough, licensed contractors and workers to get the job done in a timely manner and to your exact specifications.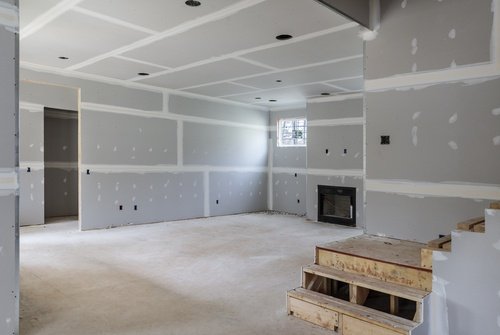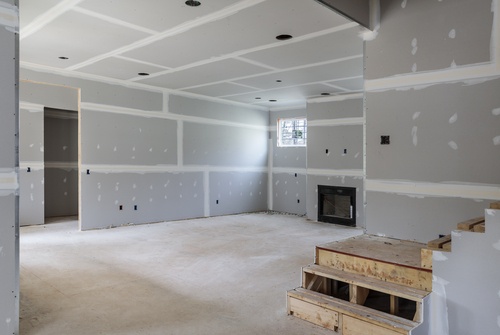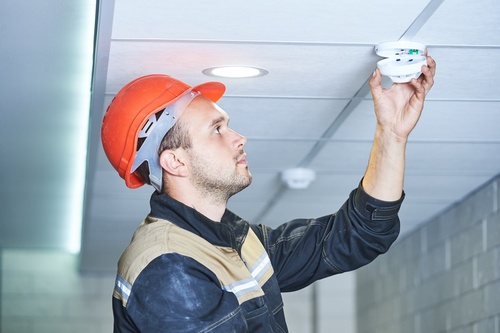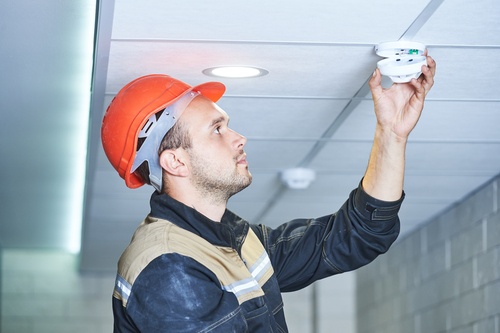 A Finished Basement That's Up to Code
You want to know that you're safe in your space, no matter what, and we deliver. Our licensed contractors work according to code for every job. For finished basements, this can include things like:
Window wells
Staircases
Bathrooms
Plumbing
Electric
Smoke alarms
Choose a Basement Remodeling Company You Can Trust
OnSite Solutions will not leave you in the lurch with a partially completed job. We stand by our promises and contracts, earning our reputation as one of the most reliable and professional remodeling companies in the Livonia area.
If you have a vision for your basement, we can make it come to life. If you don't know what you want to do with your lower floor, we will help you create it. From inception to execution, OnSite Solutions is always by your side, so you know exactly what's going on and when and what to expect next during your remodel.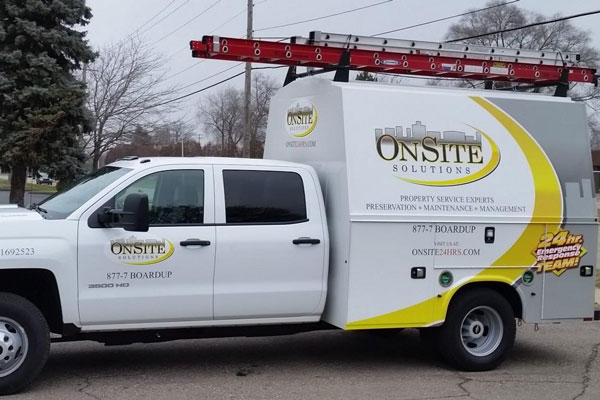 Choose one residential construction company to carry out your entire remodeling. Contact OnSite Solutions today to discuss your plans and get an estimate.